Your Cheerleader and challenger
Hello, I'm Katie. I started my own business from scratch. I switched from employment to entrepreneur and have a never looked back. 
I studied the mind, our behaviours, our beliefs and how to create new habits and stick to them. And how our thoughts and self image control what we will or won't do and how to change them.
Confidence

 

– in myself, my value and my future.
Clarity

 

– in my direction, my goals and my plan.
Real results

 

– not limp improvements that faded away.
I was lucky because I chose to get help before frown lines and failure became part of my DNA. Now, in turn, I help people like you get what they need. My clients will tell you that I'm intuitive, compassionate and funny. I'll just say that we'll upscale your dreams, challenge your excuses and get you the results you are looking for.
My process is simple, and it all starts with a phone call .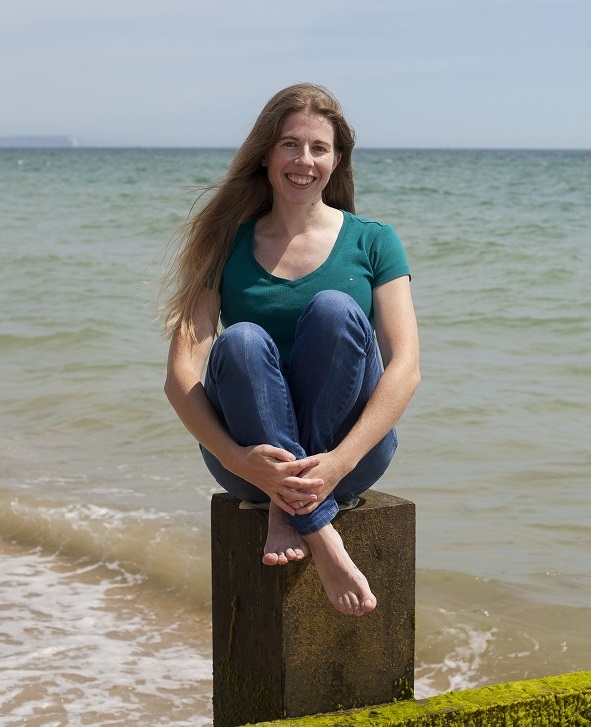 P.S. Below, you will find my Brag Bullets and My Story . These are the kinds of things we can achieve when we focus on confidence, clarity and real results.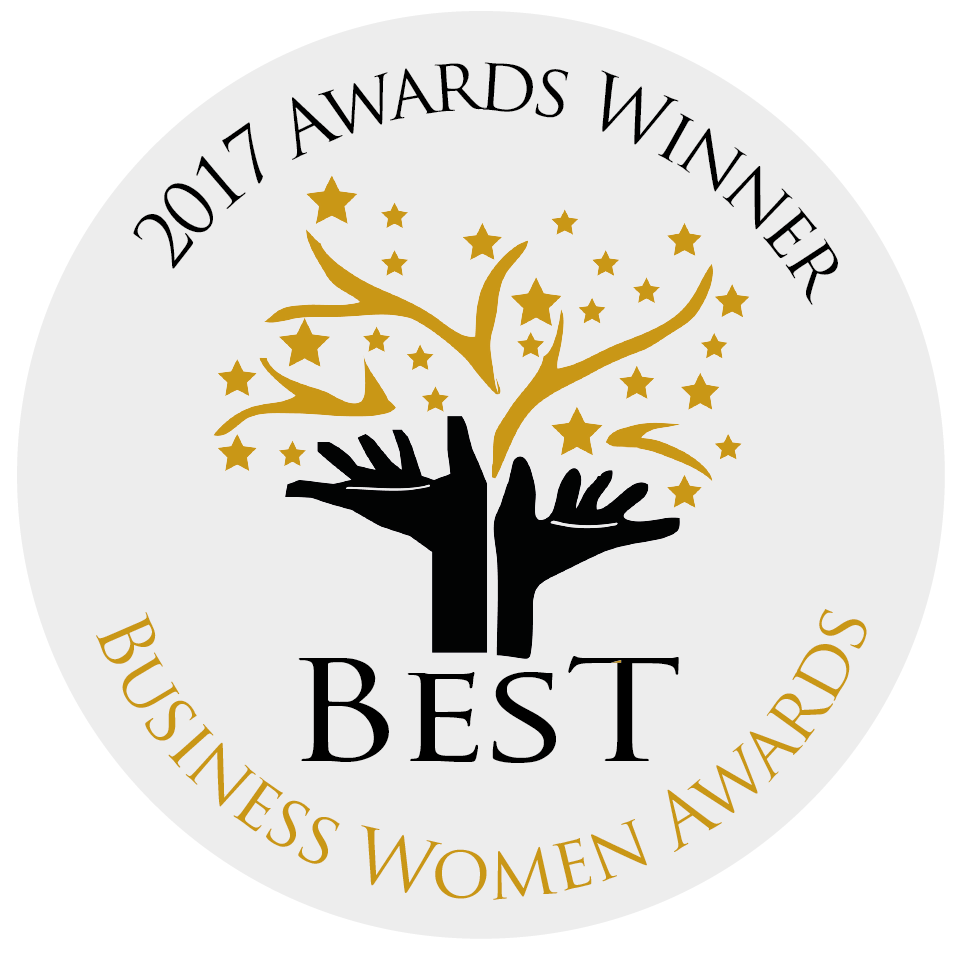 I have coached scores of people and had amazing results. See my testimonials.
I've won the

 

Best Coach Award

 

at the

 

Best Business Women's Awards.
Been a professional coach with my own practice for 16 years.
Only UK coach to have a column in a national daily – my 'Happy Monday' column has appeared in the Daily Express every week for 7 years.
Director of

 

Pure Coaching Academy

 

where I train people to become world class coaches.
I am privileged to be an Associate Fellow Coach of the International Association of Professional Coaching and Mentoring.
Author of two successful self help books

 

Find Your Dream Job

 

and

 

Start Your Dream Business

 

with co-author and client Sarah Wade.
Been featured as a coach in many national publications –

 

Psychologies,

 

The Times,

 

Harpers Bazaar,

 

Bella,

 

Prima,

 

The Telegraph,

 

Metro News,

 

Red magazine,

 

Stylist,

 

Woman and Home,

 

Good Housekeeping,

 

Glamour,

 

New Woman,

 

Huffington Post,

 

Woman

 

and many more.
Corporate clients include London School of Economics, National Children's Bureau, McCann Erickson (Europe), Council for Disabled Children and Westminster City Hall.
Featured in the six part series for Sky HD Who'd Be A Billionaire?
Was judge and presenter of the prestigious 5 day Angel Film Award festival in Monaco 2015.
I am Ealing and Mayfair ambassador of

 

Fabulous Networking

 

business groups.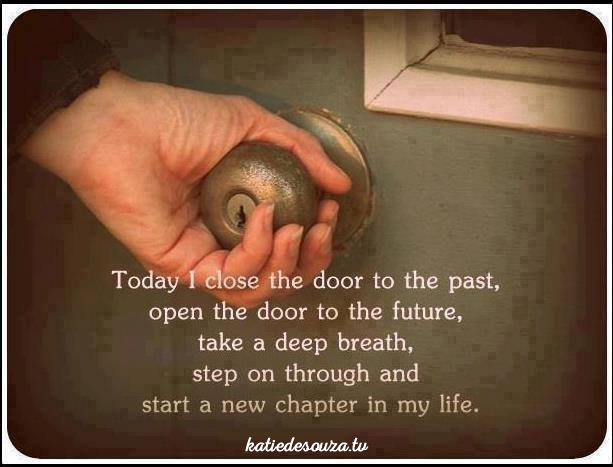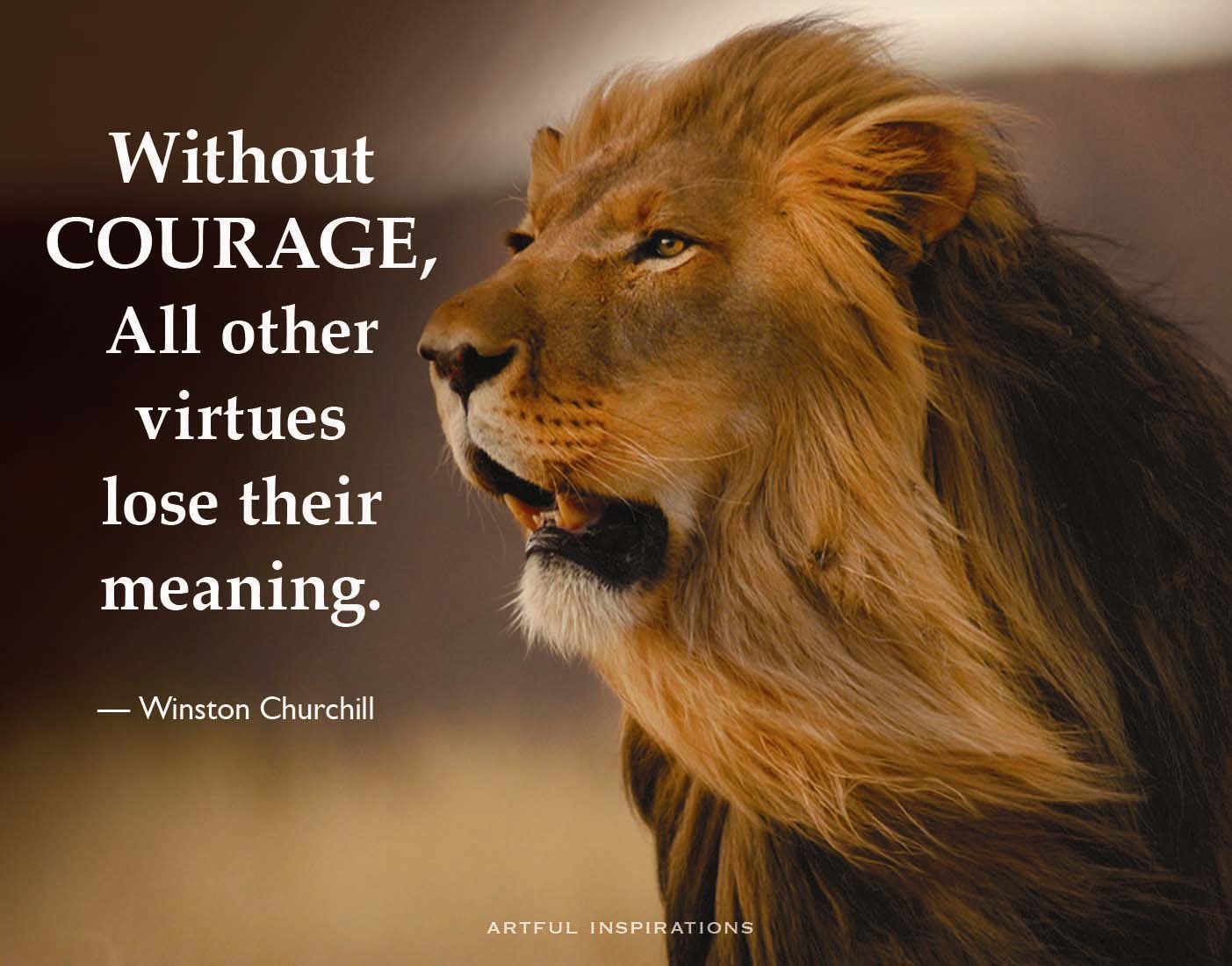 In 2014, I flew into Monaco for work. If I close my eyes, I can still see the view as we passed overhead. Deep blue water. Exquisite white yachts. Beautiful buildings clinging to the cliffs.
And I remember the fear as I looked down.
Why why why am I doing this?
That sun-drenched shore was a world away from the place I'd grown up – a council estate in sixties London. Back then, I was a bookish girl who hid behind a curtain of hair.
The truth was simple. I didn't want to be seen. My school nickname was Carole The Barrel. I hated sport… and it showed.
I lost myself in books, longing to be swept away like the children in The Lion, The Witch and The Wardrobe. I wanted to find the magic door that would transport me to a better life.
Be careful what you wish for, adults would say, but I checked every wardrobe. And I never stopped dreaming of a different world.
And then it happened. Dad bought a record shop in a different part of town – and we had to move. New home. New school. New classmates.
But there was no magic. I was still me. Shy. Self-conscious. Hidden behind that curtain of hair.
The dreams changed as I grew into my teens, but they never went away. By 15, I was reading Viva Magazine, losing myself in the lives of the Manhattan elite.
It seemed like a different kind of magic. While Bianca Jagger and Paloma Picasso partied in Studio 54, I sat at my dreary window in the grey 70s suburbs with one thought in my head…
How do I get there? How do I change my life?
Then punk happened, and the world changed around me. It was the first time I understood something important – that people could choose to change themselves – and I grabbed the chance to be someone else.
New hair. New tribe. New voice. A whole new way of thinking.
It worked for a while. I went to art college because it seemed like a punk thing to do. My mother dropped me off on the first day and told me to smile more. I guess it worked. I met my first husband on the way into the building.
Be careful what you wish for.
After graduation, I went right to work – selling antique pictures door to door – commission only . Take a moment to imagine that – a punk selling pictures. It was a hard-core lesson in sales.
One day I got thrown out of somewhere because of how I looked and decided to try my luck in Chelsea. At least they had money.
But it wasn't the money that caught my attention. It was a huge bunch of roses being delivered to one of the houses. I watched a young woman answer the door in her pyjamas. Beautiful girl. Beautiful flowers. Beautiful home.
And the question came back to me again. How do I get there? How do I change my life?
There was one easy way to do it. At 21, I married the guy from the art college, and we followed his job to Birmingham.
This was the eighties and times were tough. The miners strike. The recession. Birmingham had one surviving department store, but no one was spending any money.
Unemployment had bred poverty and crime. I had no job, no phone and nothing to do except the cooking. I missed London.
We were burgled numerous times. It was hard to believe in any kind of magic back then, but one afternoon I sat down to ask myself a simple question. What do I really want?
The answer came from somewhere outside me.
I want to be Queen of the City.
I had no real idea of what that meant. Eating out at lovely restaurants? Going to parties with interesting people? A small amount of fame?
It was a distant dream. The closest I got to eating out was reading the menus outside restaurants – not even being able to afford the starter – and imagining what I'd have.
But then, over time, I had an idea.
My husband worked in television. He booked the bands that appeared on the Saturday morning kids' shows. It wasn't Bianca Jagger, but he worked with bands like Culture Club, Status Quo and Duran Duran.
I lived for Saturdays when we'd get to hang-out with the stars at the 'after-party'. I loved getting out but hated the way it made me feel. A hanger-on with no job and no prospects.
Back home, I cooked up this idea for a TV show of my own, Krazy Kitchen. It was an anarchic kids show with me as a mad chef.
None of our TV friends thought it stood a chance of being commissioned, but I did the work and pitched it to Border Television. They called back within 24 hours. They wanted the show.
I remember the feeling – elation and terror. Three months later, we started filming, but it was agony. I was a rookie on camera, and it showed. What's worse is that I was working with people who knew what they were doing.
I was still Carole-Ann … embarrassed and inadequate.
Then the filming finished and I was home just like before. No job. No phone. No reason to get out of bed.
Nine months later we shot a second season, but it was still agony. One week we beat Blue Peter, yet the lesson was clear. Success isn't always what you think it is.
The silver lining was that it led to a real job. We knew the editor of What's On In Birmingham, and he suggested I did a couple of restaurant reviews as Carole-Ann from Krazy Kitchen. The next week, I took my first, painful steps into journalism.
Soon I was helping the paper sell advertising. That meant going out into the city. Shops. Restaurants. Venues. In time I started writing advertorials. My first, painful steps as a journalist. People began to recognise my face.
I worked hard. (That's how the magic happens.) More advertising. More writing. This was a world of big hair and shoulder pads, and I started to enjoy myself. As my writing improved, so did my life. We started going out more, sometimes to places I worked with, and there would often be a glass of wine on the house.
Then I got headhunted by The Birmingham Post. An offer that was brilliant and terrifying. Suddenly, my inexperience seemed all too obvious. I would be working amongst real Oxbridge educated journalists, pretending I knew what I was doing.
I listened. I learned. I did the work. The editor gave me more and more – 2 columns a week!. I thought he was picking on me – that's how little I understood the newsroom.
The Imposter Syndrome never went away, but I had big mentors with big personalities. I listened more. I learned more. I worked harder.
As the months turned into years, I got better. Bigger bylines. Bigger stories. Bigger interviews.
Not that life was easy. I lost some people close to me around that time and decided to join the Samaritans. Those evenings were hard – often heartbreaking – work. Life is precious and fragile and easily lost. In the three years I was there the phones never stopped ringing.
When I was 27, I got to fulfil a dream – interviewing Paloma Picasso. It was surreal and beautiful – like she'd stepped out of the pages of Viva and Studio 54 and into my world. We laughed about it together.
By then, I was Fashion & Lifestyle Editor and Restaurant Critic, and my dreams were coming true day by day. One day, I met Lord Litchfield for lunch, was a guest of The Royal Ballet and ate at a exclusive restaurant in the evening.
That same week I was sent five bunches of flowers.
After eight years of hard work and magic, I was Queen of the City.
Sometimes the universe is listening, but not everything goes the way you want. My marriage had started to fail. No big drama. Just that quiet, creeping sense of regret. We grew apart, got divorced and met other people.
I moved back to London to write for The Post's London office, but things were changing. Within a few years, there were new owners and editors. By the late nineties, I was looking for work.
But that wasn't all. By then, I was a married mother of two, facing forty … a crossroad in every sense. I needed a new direction.
That's how I came to Life Coaching. I saw an article and reached out to the journalist who'd written it. Back then coaching was a new concept, but she'd turned her life around and trained as a coach herself.
She became my coach, my mentor and my friend. I saw first hand the impact coaching could have and decided to train with the best – Coach U in the United States.
The course took two long years. I spent my days mixing motherhood, study and epic phone calls to the U.S.
It was worth every moment. The work was wonderful. I got to watch as my clients changed their lives in powerful, positive ways.
Like I was opening a door and watching them step through.
It was hard work and magic … the alchemy of asking just the right questions at just the right time. Early on, I got a contract to coach at The London School of Economics, and business took off.
That was almost twenty years ago. Looking back, it's possible to connect all kinds of dots. My childhood obsession with changing my life. The awe I felt at the skill of journalists at The Post.
I wanted that sense of change. I wanted that depth of expertise. And with time and experience … it came. I learned to coach with wit and wisdom. I learned to see my clients and know what they needed … because at one time or another I'd needed it too.
Weight gain. Indecision. Redundancy. Loneliness. Bereavement. Divorce. Parenting problems. Business strategy. I began to call myself The Real Coach because I'd been through it all and come out the other side.
In 2012, a client gave me a wonderful gift – the idea that I should train other people to become coaches. It seemed like too steep a goal, but in time I launched The Pure Coaching Academy – a fully accredited course that's been a huge success ever since.
That same year, I achieved another life-long dream when I started writing the Happy Monday column in The Express. Since then I've been featured in numerous publications – Red, Woman and Home, Country Living, Metro News, The Daily Mail, Grazia and written for many more including Red Magazine, The Mirror, The Independent on Sunday and The Sun.
Which leaves only one thing left to talk about … Monaco.
In 2014, one of my clients had entered an international film festival and heard they were looking for a presenter. I ended up getting the job … in Monaco.
By then, I'd done 15 years of coaching and public speaking – but this was a different level. The festival was showing forty films over five days, and I'd be on-stage all week… interviewing the directors.
I remember the sense of panic as I looked down from the aeroplane. Why why why am I doing this? What if I fail?
I'd never been so scared, but that night in the hotel room I sat down to speak to myself…
Maybe you will screw up, but if that happens you have two choices. Turn it into a personal bloodbath or … be kind to yourself. Now decide and be done with it.
The next morning I stepped out onto the stage and welcomed people from around the world … and it was magic.
That was the week I learned to truly live without regret. The festival went well, but the lesson has lasted ever since.
My coaching practice has gone from strength to strength, but it's the people who matter. I work with all sorts of amazing clients, from the super-rich to supermodels, from CEOs to startup entrepreneurs, from scientists to students and stay-at-home mums.
But they all have the same things in common. They've hit a crossroads, a roadblock or a brick wall.
And they're asking the same question. How do I get there? How do I change my life?
We start, of course, with a single step. I've long since brushed aside that curtain of hair, but I didn't start running until I was in my fifties. In the beginning, I still hated it – but now I fly out the door and even did a half marathon No more Carole the Barrel.
I don't work with everyone, but I guarantee results for the right kind of client. The recipe is simple. You have to trust in change and do the work to get you there.
That's all any of us need – hard work and magic.
Wow… this just got interesting

Hello again. If you are reading this, there's something special about you.
Why? Because people like you (who've read to the end of the story) are much more likely to have what it takes. I can help anyone get confidence, clarity and results, but they have to be committed. They have to trust. Like I said above, hard work and magic.
So, you've read my story – now I'm keen to know yours. Drop me an email via this link, and tell me what's going on with you, or schedule a call and tell me in person.
Ready to start changing your life?
Trust you've chosen the right coach. I regularly schedule no obligation 30 minute trial
life coaching consultations for a redeemable £10 fee.
Join 4,000 others and get 'Wit & Wisdom' – tips and lessons to
start changing your life today.